February 04, 2022
More Than a Ring: A Story of Resilience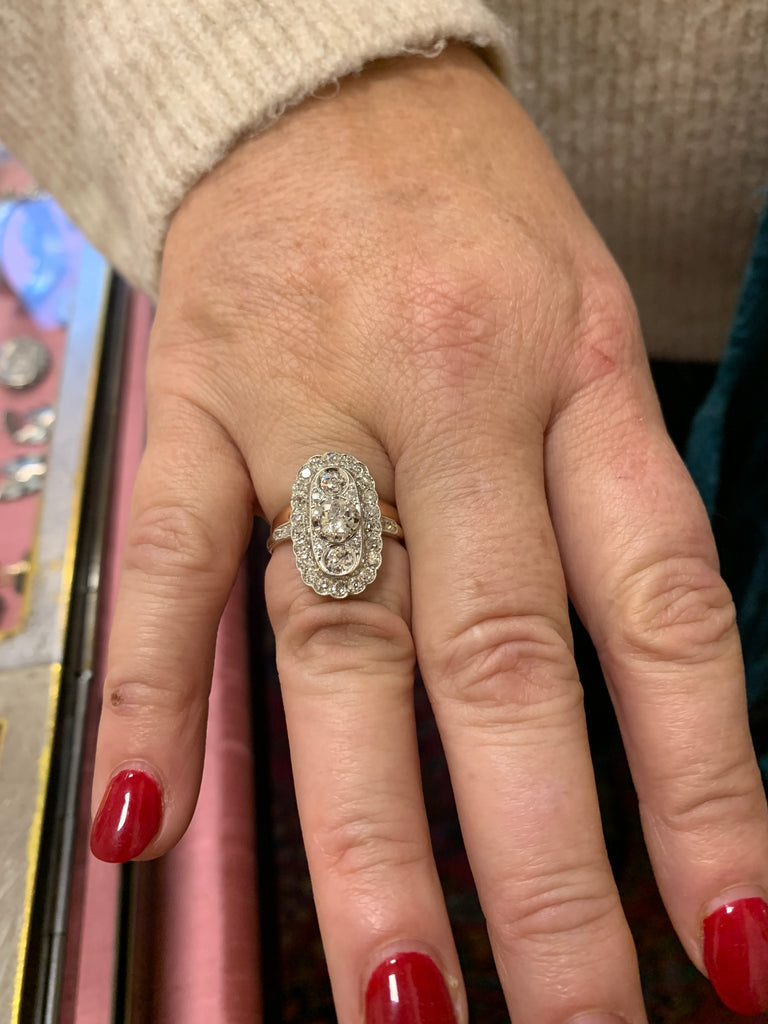 Here is a lovely story from one of my clients, Andrea Drougas.
When Russia occupied Latvia during WW2, almost 200,000 Latvians fled to Displaced Persons camps with only the belongings they could carry. They lived in barracks where they could be sponsored into other counties. My grandparents, mom, and uncle lived in Red Cross Displaced Persona camps for over nine years before they were sponsored to the United States.


A dear friend of my grandfather was a jeweler and emigrated with diamonds and other stones he had in his collection. The Latvians rebuilt their lives from nothing. My grandfather, who was an engineer in Latvia, worked in a lumber yard until he could get recertified to practice as an engineer in the US. My grandmother became a house cleaner. Many years down the road, they were able to purchase a home in Portland, Oregon, and rebuild their lives with the Latvians living in the area. For my grandparent's 30th anniversary, my grandfather designed this ring and gifted it to my grandmother. I have many fond memories of my grandmother dressing up for the opera or symphony and wearing this ring. She would let me try it on while she dressed.


My grandmother left this ring to me in her will in 2004. I've had the ring ever since, but I didn't wear it because it needed to be resized and I felt like it wasn't "me."


So we hid it in my house, in our attic. And that's where it was, when last March, there was a fire in our home that originated in our attic. We were on vacation, and at the time, I didn't realize the extent of the damage until we returned. Water and smoke damaged almost everything else in our home. We lost so many wonderful memories that were (like many are) stored in our attic.

We immediately tried searching for the ring. We looked through the ashes several times, and I was resigned that it was gone forever.

We knew that once asbestos abatement began, we would lose any chance at finding the ring. We went up to the attic one last time the evening before the abatement was to begin. I told my husband that it would take a miracle to find it. Thirty seconds later, he held up something and said I think I found it. Wrapped in an elf sunglasses case, which was wrapped in duck tape, was this ring, along with my grandmother's wedding band.


I couldn't stop crying. This ring to me represents my grandparents' journey. They fled their beloved homeland with only what they could carry. That through faith, hard work, and love, they rebuilt their lives and passed down their love of Latvian culture and community to me. It's a story of resilience.